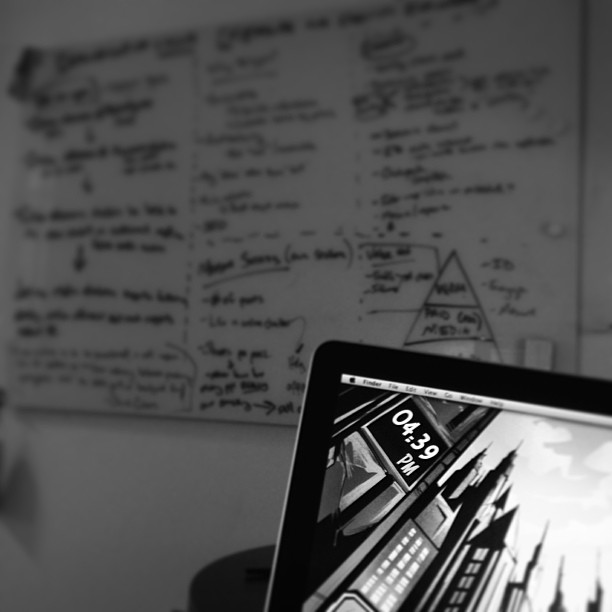 Okay, maybe don't forget the to-do list. There's always work to be done and very few of us have that good of a memory. That said, one thing that I recently went through on my own was a "got done" list. This wasn't an intentional exercise but one I kind of stumbled upon. I had to sit down and start drafting up a capabilities deck for a pitch. The week prior I felt like I was in a slump. I had plenty on my "to do" list but didn't feel like I had anything to show for my work.
So I started working on outlining the deck on my office white board....which really turned into a "got done" list.
It was liberating.
I spent about 45 minutes doing a rough sketch of our capabilities that I had worked with other teammates on developing for our firm. Since starting my new role at The DeMoss Group, I hadn't gone through this before. Sure, I'd gone through certain pieces of what we'd worked on but never as a collective whole. After wrapping up the sketch notes on my board, I was pleasantly surprised by the amount of work done and the number of clients mentioned on the board. It far exceeded the imaginary numbers I had in my mind bringing me down.
Creating my "got done" list put a little extra pep in my step for my "to do" list. Each task felt more important, something to grow our capabilities even further.
Feeling in a slump?
I absolutely recommend a "got done" list from time to time. If your laundry list of things to get done doesn't seem to end, write down what you've accomplished in the last quarter, the last month or even earlier that day.
I guarantee you'll be surprised by the results and be more excited about your work.
What about you? Have you tried a "got done" list before?